2011.07 July
1st – 3rd July – The FGCC brings sunshine to Wales.
GD, CB, KBS, RT & DS (PM) with DS friend Jon Ward joining us from Manchester for the weekend.
Location – Coed y Brenin trail centre, staying at the Tyn-y-Groes pub.
Saturday route – the Dragons Back. Started down to and across the river from the hotel, turning left until we joined the trail just opposite the hamlet of Ganllwyd. Downhills included Big Dug and Hermon before tea stop at the Caffi'y Geodwig. Beefy was missed out because we lost KBS who was following from in front and who did Beefy the wrong way. Midges forced a quick departure from the tea-stop and short cut taken to the top of Gomez. Series of drops – Morticia, Pugsey, Lurch, Uncle Fester and Pink Heifer. CB made a dramatic landing at the end of Pugsey, trying to cool off in a boggy ditch. KBS suffered a major blow-out when trying to repair a "blasteet" at the top of Lurch.


Crossed the river where lunch was taken.
In the afternoon DS and JW went off to do some fishing, whilst the main peleton completed the Dragons Back. GD had a little tumble at the end of Glide. Tea at the visitor centre while KBS acquired a new tyre, and then a couple of rides along a relative motorway, the blue rated Minor Taur.
Dinner taken in the ….hotel after a visit to Dolgellau.
Sunday route was half of the Beast trail – Pinderosa, Brutus, Cain, Slated, Abel. CB & RT diverted to do Pugsey, Lurch and Uncle Fester a second time (much better) and the others did False Teeth. Across the river and along Minor Taur to the centre.
Quick lunch at the Visitor Centre before the long drive back to Findon.
Total 36 miles and surprisingly no broken bones.
Some pics from DS. Apologies on the action shots – wrong camera setting!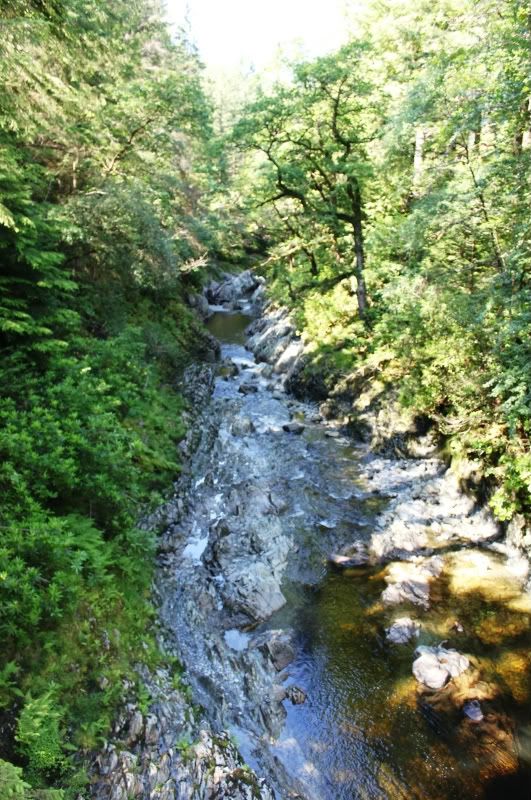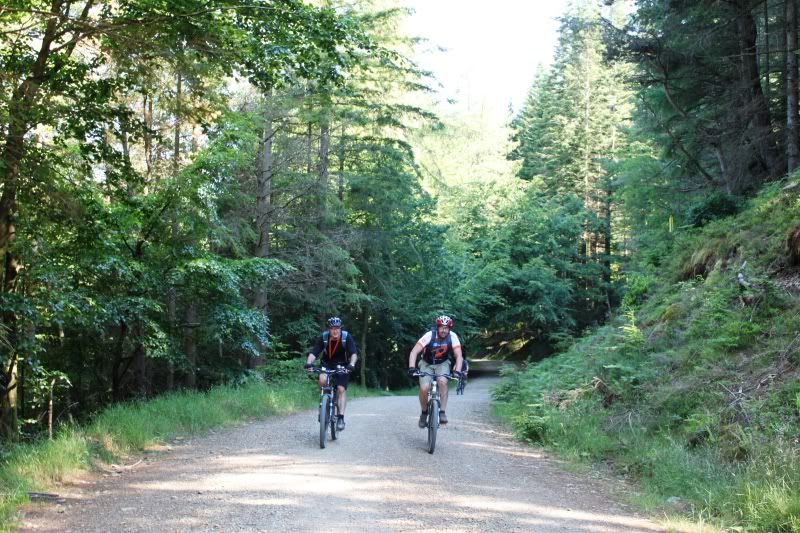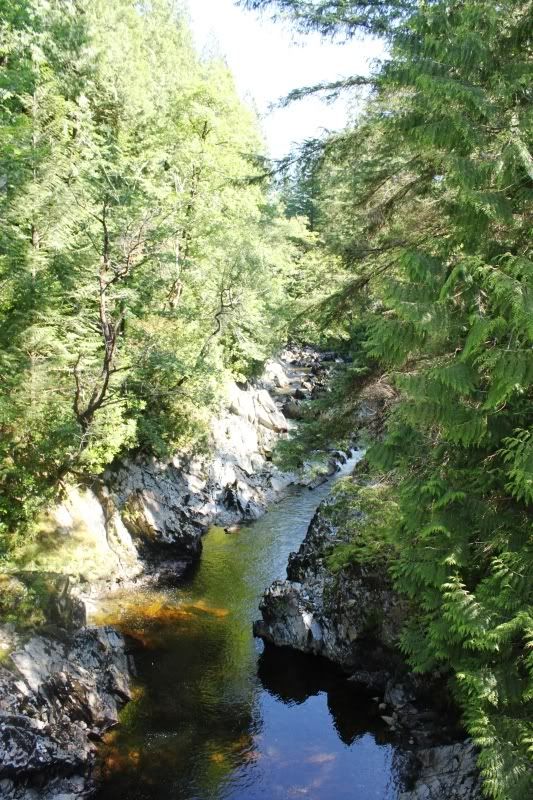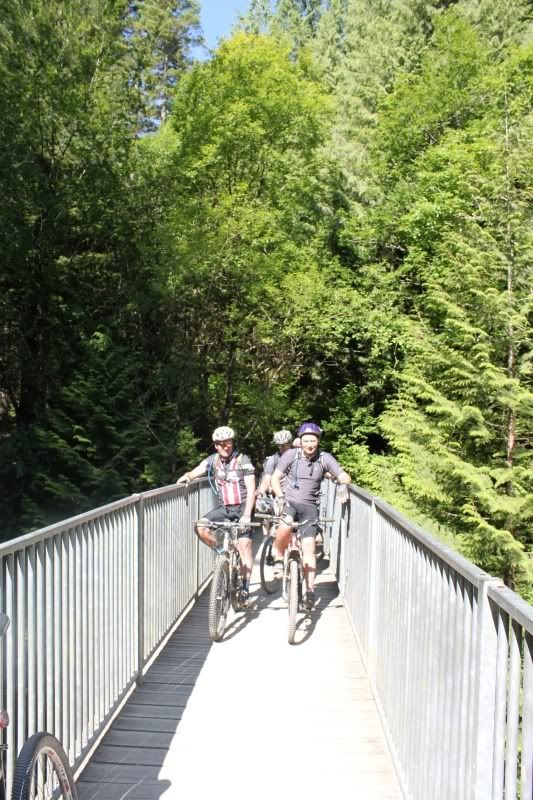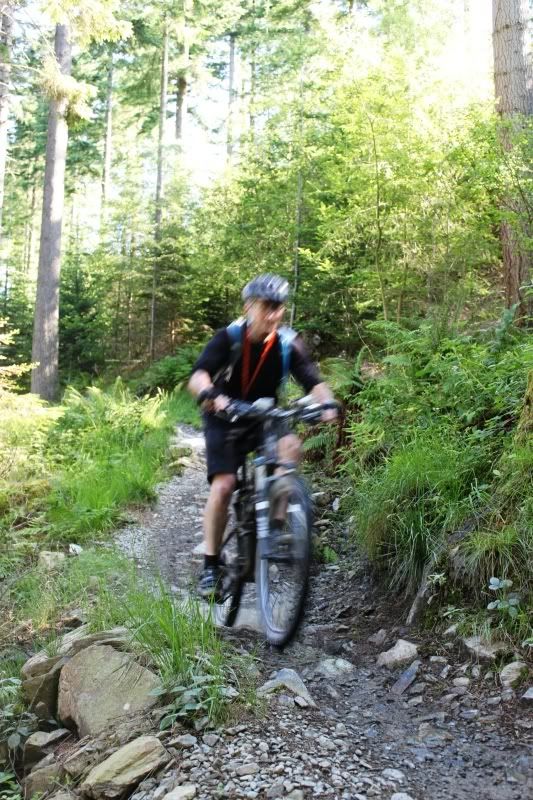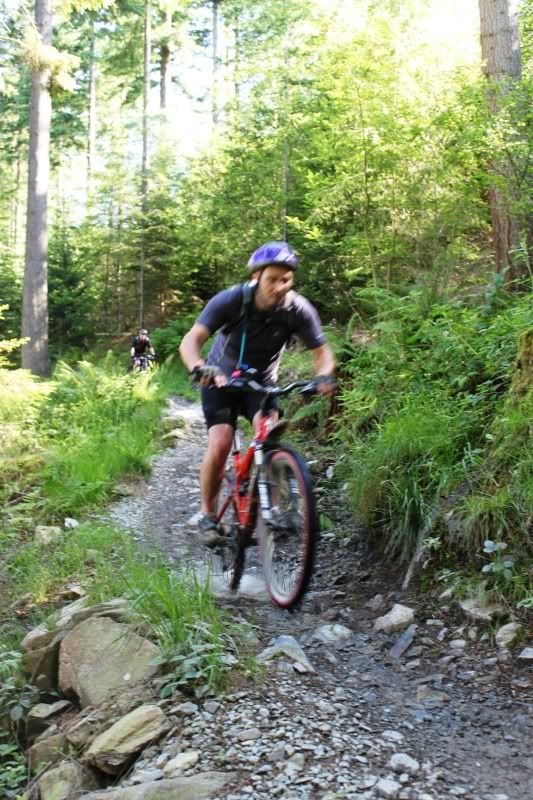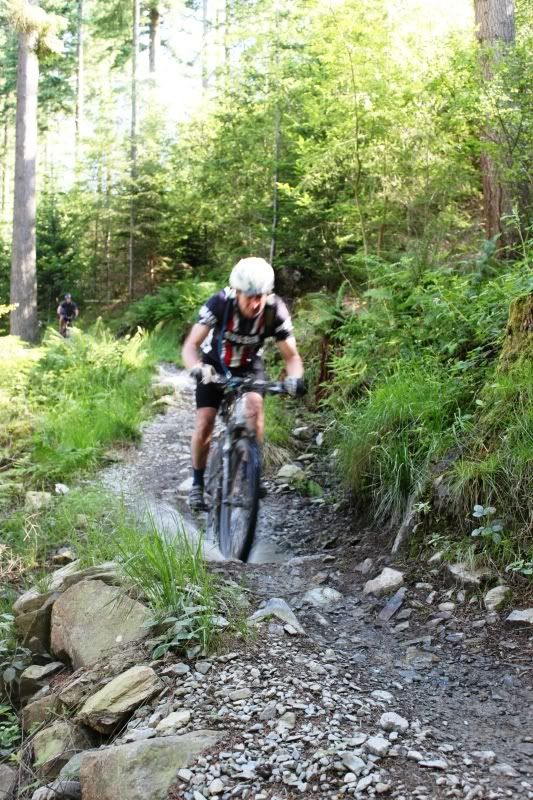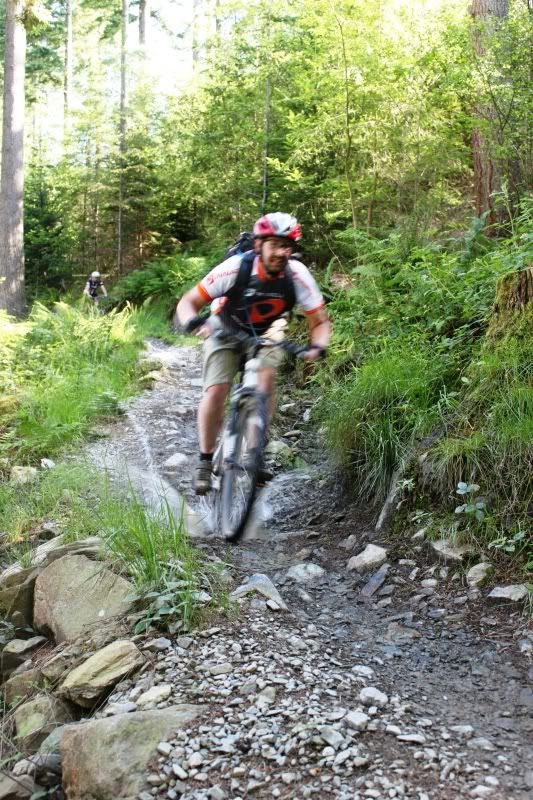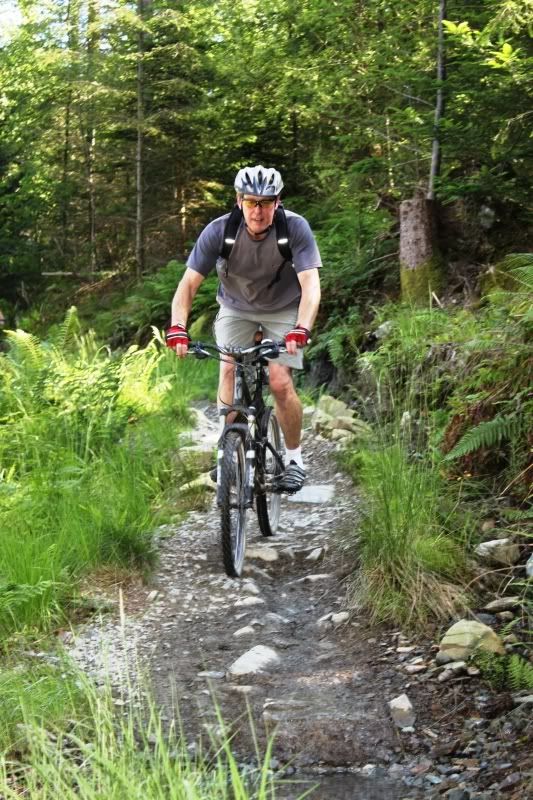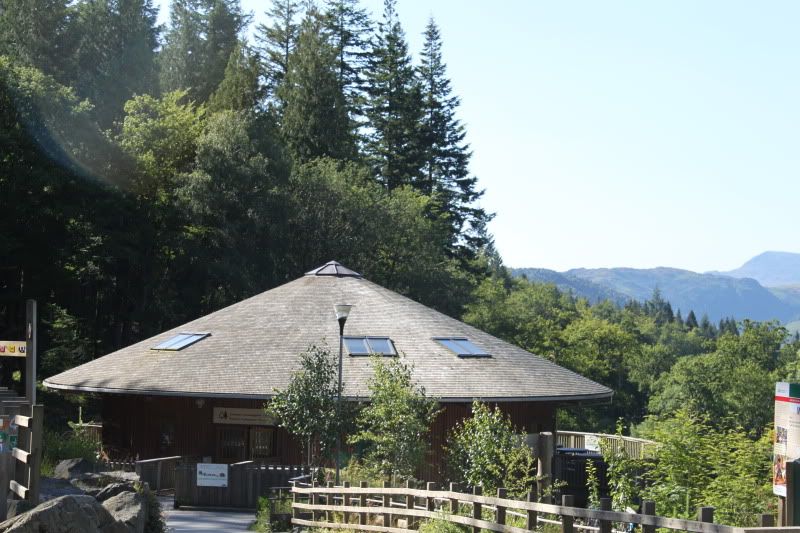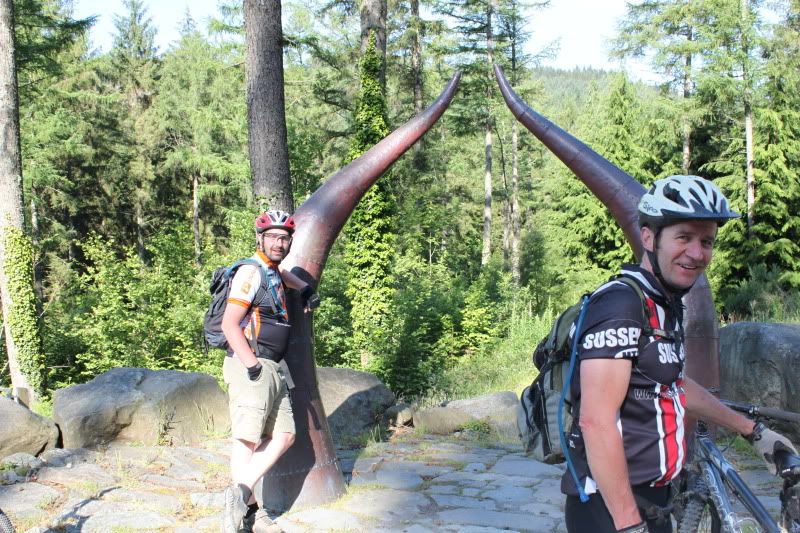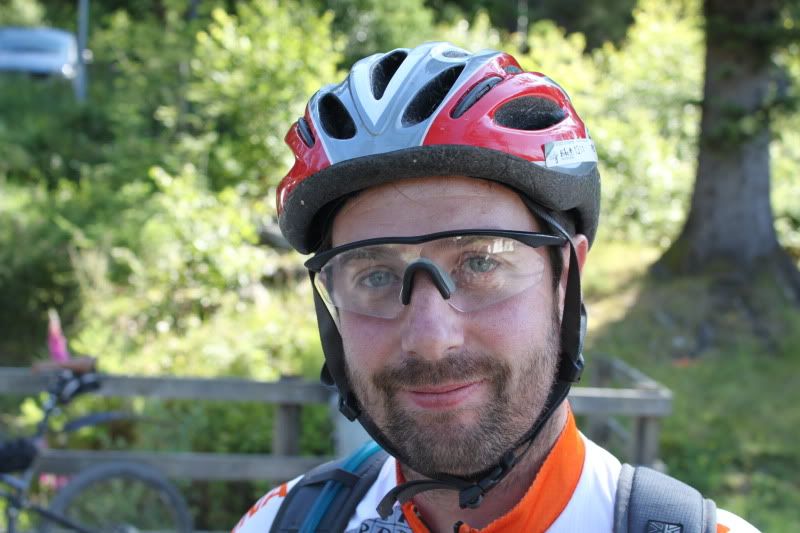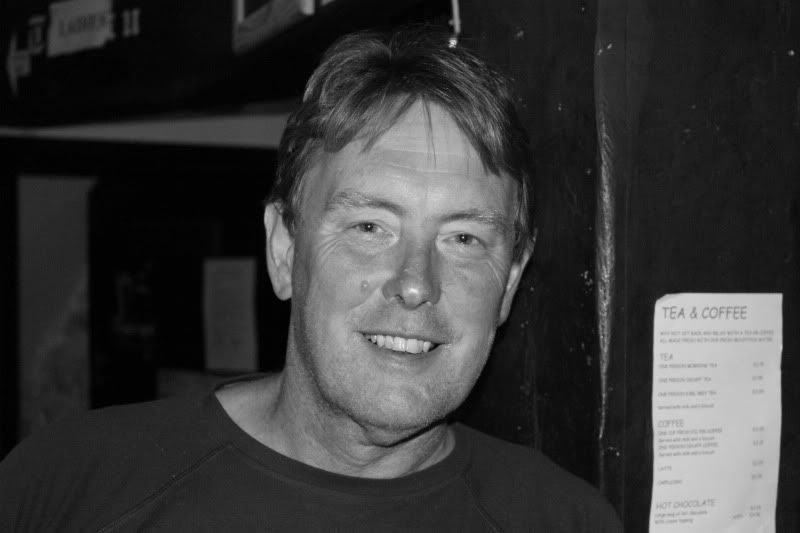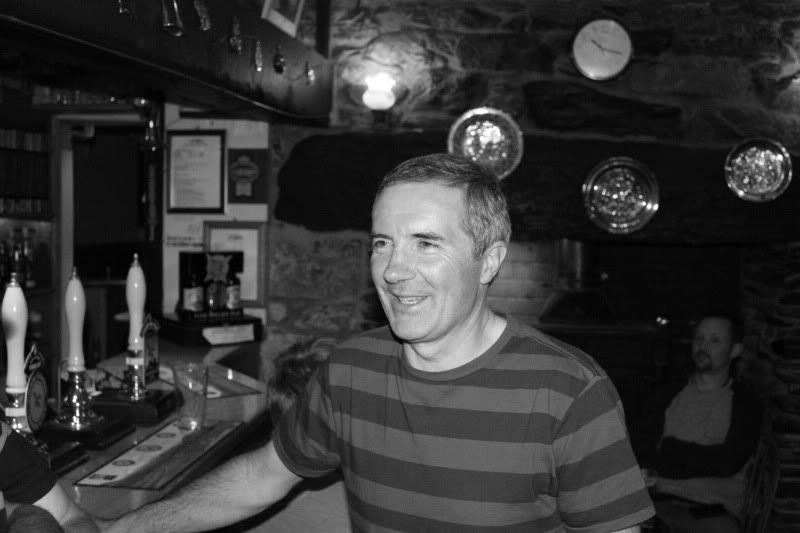 9th July – Saturday ride
NW and Ed met PT, MR, FL and JR for a brisk ascent of Stable lane towards Chanctonbury, and then via Bloody Norse corner (memorial fine, no need of repaint) to descend into Steyning. FL, NW and Ed broke off to return home, while PT, MR and JR sampled the brek at Truffles. Refreshed, the trio headed home up Mouse lane to Wiston, then south to skirt the woods and eventually climb the Lion Trail to emerge on the SDW for a last post attempt (failed) and return down the Monarchs way into Findon. 10 miles, no climb data yet.
16th July – Saturday ride
PT not out – Who was?
23rd July – Saturday ride
PT not out – Who was? Only FL, who made a circuit up Stable Lane to Chanctonbury, via Bloody Norse Corner and Mouse Lane to Steyning, returning up the concrete road and past the barn to Cissbury.
30th July – Saturday ride
CB RT GD PT ZA JR and FL. CB overcame PT's embarrasment at 4 broken spokes by lending a Rockhopper, and all set off for Arundel via Muntham and the Tank. with a stop at the later Budd memorial to recite the Ode to the Fallen. Continuing to Arundel by the road, we found ourselves ensconced in the Moathouse Cafe for refreshments. Here the Peleton divided, with ZA GD and FL taking a light brek and departing for home. In a more leisurely fashion, PT, RT CB and JR did justice to a full english, and set off over Crossbush hill to Lyminster and Poling. Taking the footpath east from Poling brought us to Angmering. Continuing east we skirted Ecclesdon Manor, and climbed Highdown Hill to turn north at the summit, cross the A27 and enter Clapham. Disappointed at the closed Tea Rooms, we climbed through Clapham Woods, RT and CB descending Church Hill while PT and JR entered Findon via Long Furlong. 21.2 miles, with 1719 feet of climbing.